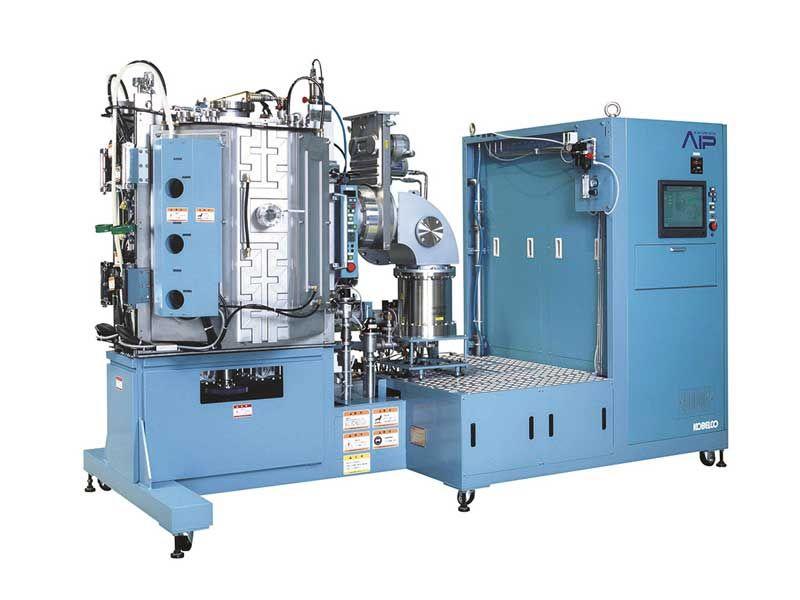 HYBRID SYSTEM (AIP® + UBMS®)
KOBELCO's Hybrid System has both AIP® cathodes and UBMS® cathodes in one chamber and can operate these two types of cathodes alternately or together. Depositing more complex and high-end coatings is now possible.
The HYBRID system can expand possibilities of R&D and/or Production for more sophisticated films in various industrial fields.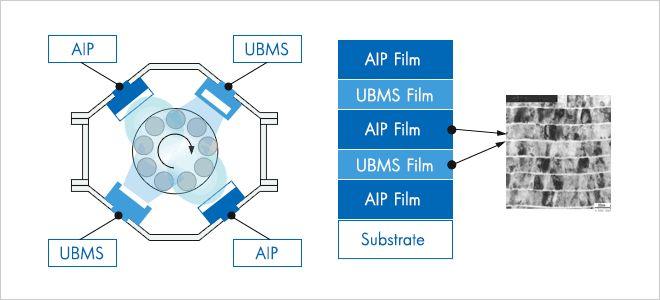 Typical Coating
Applications
Multi Component Coating
Nano Multilayer Coating
TiCrAlN/WN,CrN/BCN etc.
– Cutting Tools
– Dies and Molds
– Automotive Parts etc.